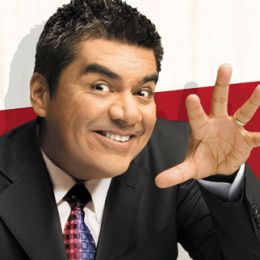 LOS ANGELES (AP) - George Lopez, who surrendered his TBS time slot to Conan O'Brien and then saw ratings for "Lopez Tonight" slide, got a cancelation notice Wednesday.
Lopez's Thursday show at midnight will be the final one, the cable network said in a statement.
"TBS has reached the difficult decision not to order a third season of 'Lopez Tonight,'" the network said, adding that it was proud to have worked with the "immensely talented comedian and entertainer."
TBS declined further comment. The decision was based not only on ratings but also the cost of the show, according to a person familiar with the production, who spoke on condition of anonymity because TBS hadn't authorized public comment.
Victory is mine. I made a promise to myself that I would never stoop so low as to watch a second of this show. I have met my goal. I literally have only seen this show through my peripheral vision while I had one eye shut with a finger in one ear saying "lalalalalalalalala" to myself until I could change the channel. And even that was too much. God forbid I left TBS on after my daily dose of Sienfeld at 7 and didn't come back to the TV until late night.
Such an ordeal. If it were up to me TBS would follow suit and get rid of Tyler Perry's gang of dog shit programming. Obvious stereotypes aren't funny and certainly are not grounds for late night shows or sitcoms. We get it guys you're proud minorities. Too bad you don't have enough pride to be good at what you do.